Make classic sausage and peppers for dinner without any hassle by using this easy freezer meal prep recipe.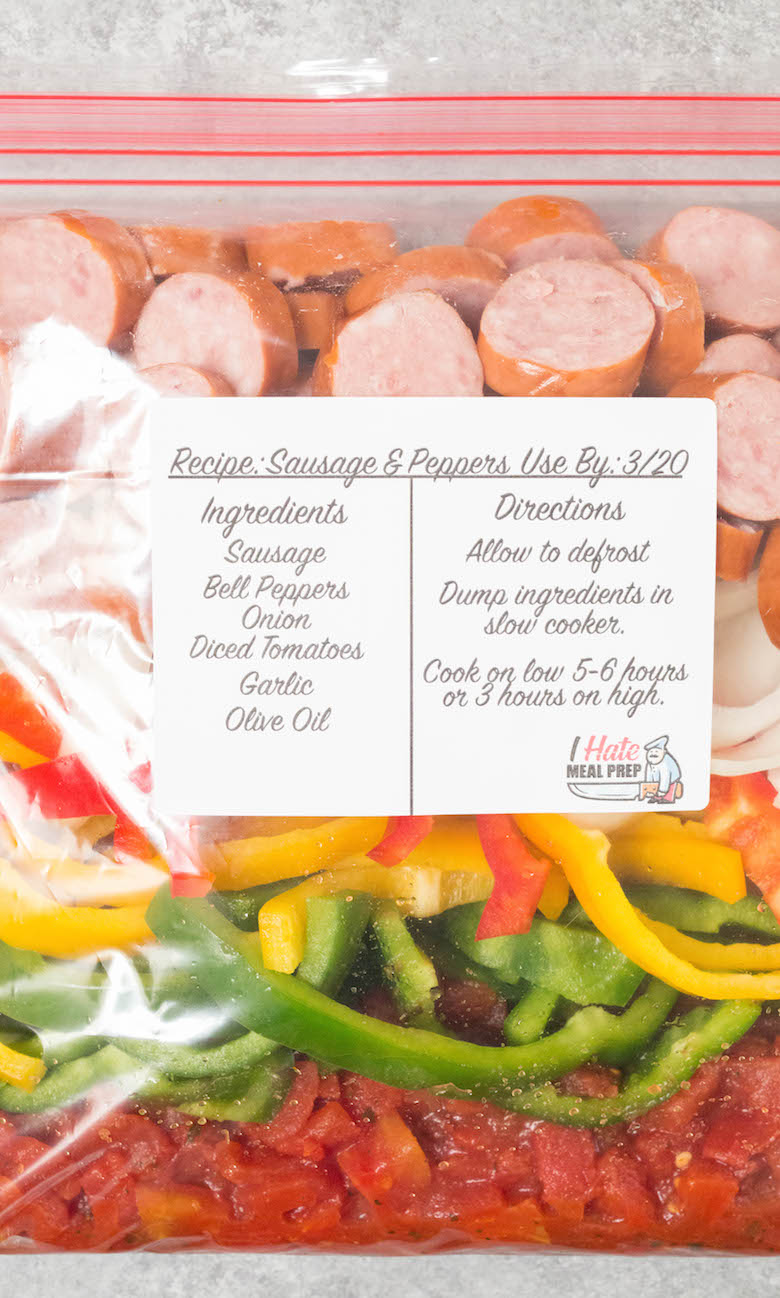 We've got some serious budget goals to hit this year so I'm really upping my freezer meal game.
Freezer meals are the best when you're a habitual takeout-orderer. Keeping our freezer stocked with them has helped us saved hundreds of dollars some months (we live in LA where ordering food is quite expensive).
This sausage and pepper crock pot prep can almost always be found in out freezer. I love how versatile it is. If we're being strict low-carb we serve it with cauliflower rice. If our diet is more flexible it's great with white rice, on pasta, or on a hoagie as a sandwich.
Freezer Sausage & Peppers Ingredients
Italian Sausage
Bell Peppers
Onions
Diced Tomatoes
Olive Oil
Print
Freezer Crock Pot Sausage & Peppers Recipe
Ingredients
16oz Italian Sausage, sliced
3 Bell Peppers, sliced
1 White Onion, sliced
1 14.5oz Can of Diced Tomatoes
2-3 Cloves of Garlic, minced
1/2 Tsp Dried Basil
1/2 Tsp Dried Oregano
1 Tablespoon Olive Oil
1/4 Tsp Red Pepper Flakes
Instructions
Add all ingredients to a gallon ziploc bag or other airtight container. Seal & store in freezer up to 3 months.
The night before you are ready to eat, place in the refrigerator to defrost.
Dump contents of ziploc bag into your crockpot, then cook on low for 5-6 hours or on high for about 3 hours.
Serve over rice, cauliflower rice, hoagies, or in tortillas.
50