These no-cook salad meal prep bowls are full of gut healthy ingredients. The fiber, probiotics, and nutrients will keep you energized and help support a healthy gut.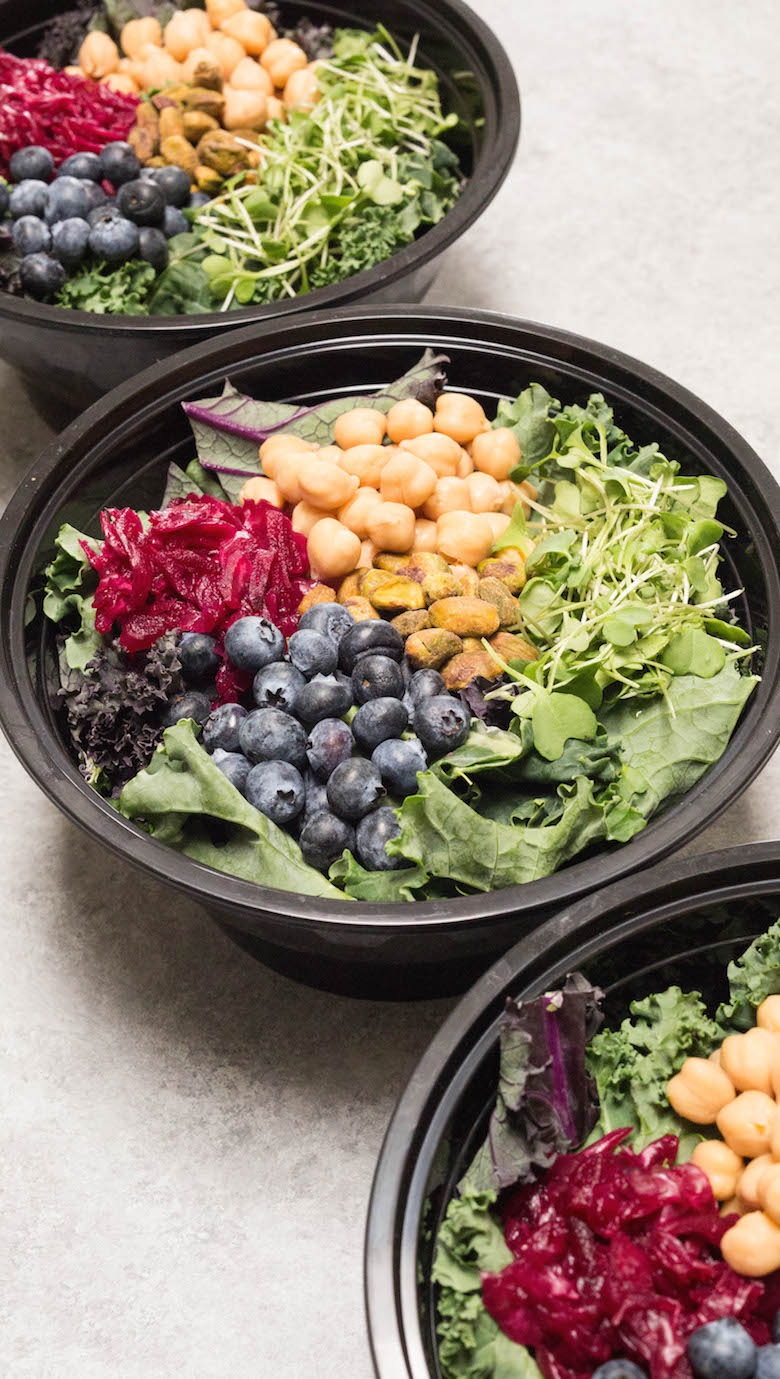 Are you concerned about your gut health?
Gut health first came to my attention several years ago when I read a study that explained the microbiome in our gut can affect all kinds of things from anxiety and depression, digestion, and the immune system in general.
I've been trying to incorporate more gut healthy foods and drinks into my diet. A lot of people's first instinct is to reach for kombucha. I like kombucha too, but it can be as sugary as soda, so I try to limit my intake. I came up with these gut health salad bowls for a more healthy approach. I make four at a time and eat them for lunch.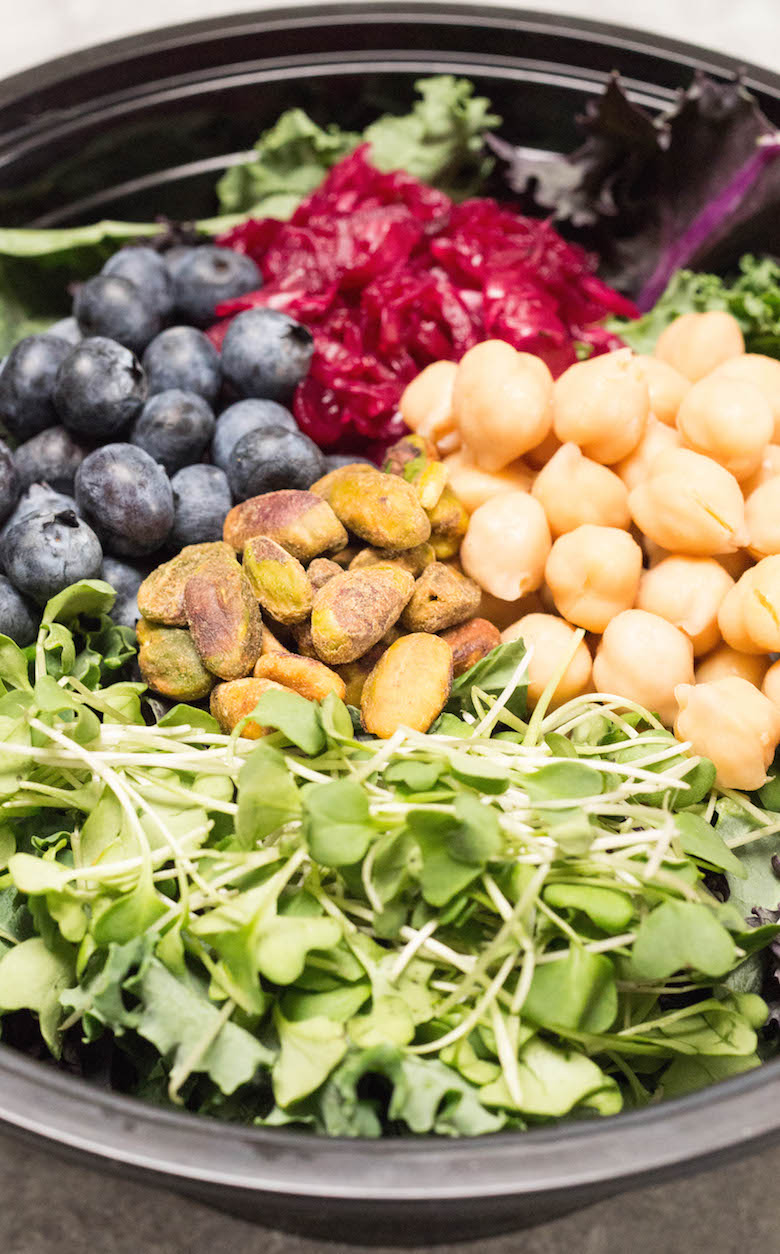 What kind of ingredients are gut healthy? Mostly things that are high in fiber, have probiotics (healthy bacteria), or fatty acids. Below are the gut healthy ingredients I chose followed by some other possible options.
Ingredients
Kale
Chickpeas
Broccoli Microgreens
Fermented Cabbage & Beets
Blueberries
Pistachios
Olive Oil
Garlic
Lemon juice
Other Gut Healthy Ingredients
Sauerkraut
Kimchi
Yogurt (make sure the label says it has "live cultures)
Miso
Almonds
Peas
Brussel Sprouts
Ginger
Raspberries & Blackberries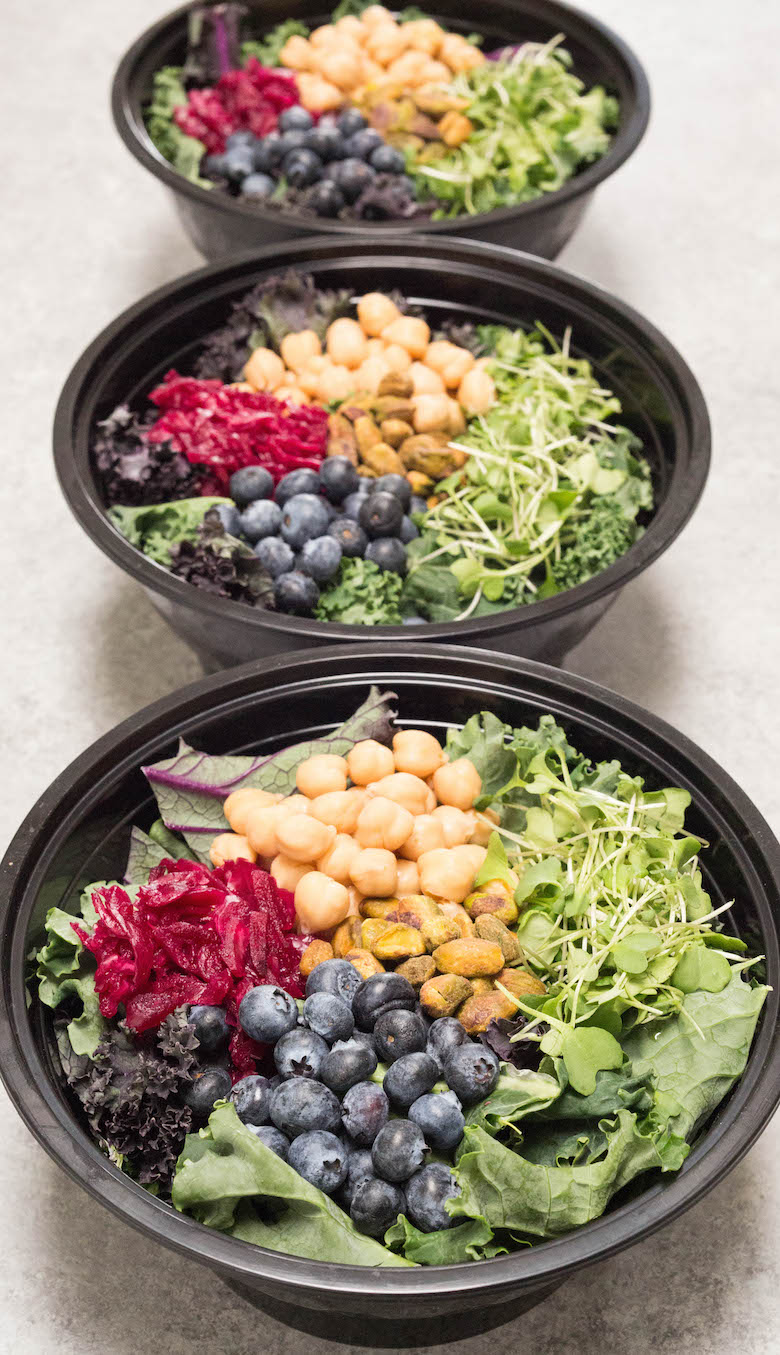 More Lunch Meal Prep Ideas
Print
Gut Health Salad Bowl Meal Prep Recipe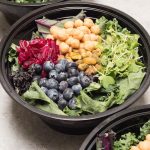 Author:
Prep Time:

10 minutes

Total Time:

10 minutes

Yield:

4

Category:

Salad

Cuisine:

American
Ingredients
Salad
2 Bunches Kale
1 Bunch Red Kale
1 Cup Chickpeas
3/4 Cup Broccoli Microgreens
3/4 Cup Blueberries
1/2 Cup Fermented Beets & Cabbage
1/2 Cup Pistachios
Dressing
3oz Fresh Lemon Juice
3oz Olive Oil
1/2 Tablespoon Garlic, minced
Instructions
Use a knife to de-stem the kale. Tear into bite-sized pieces and evenly distribute among four meal prep containers. Arrange the other salad toppings on top of the kale.
In a small jar with a lid, add the lemon juice, olive oil, and minced garlic. Stir well to combine. Divide among four dressing containers, then seal.
Add to the salad container and seal the salad with its lid. Store in the refrigerator up to 4 days.
30