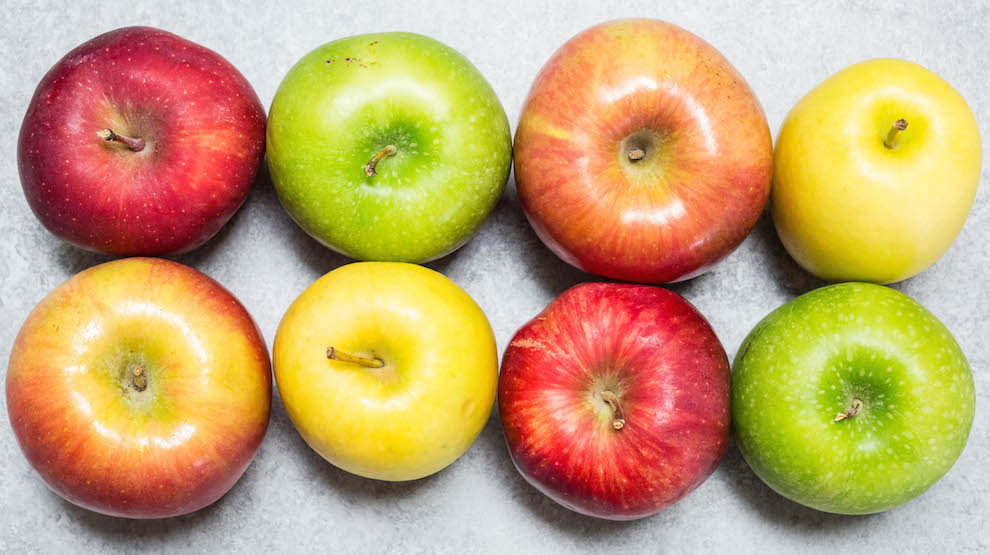 I have many meal prep recipes with apple slices,  but I hate opening my lunch container to see a brown apple. Who doesn't, right? It is simply unappetizing.
The good news is there are several easy ways you can stop your apple slices from browning. I have tested various methods to see what is the best way to keep sliced apples from turning brown.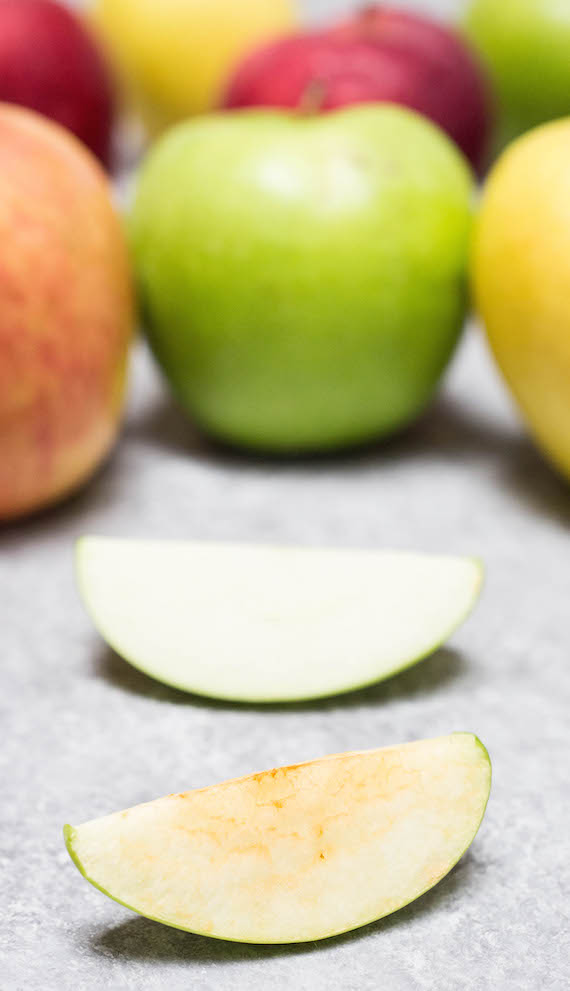 What makes an apple turn brown?
When you cut an apple, you expose the plant tissue to oxygen. This triggers an enzyme known as polyphenol oxidase (PPO) to oxidize polyphenols in the apple's flesh. This results in new chemicals called o-quinones. They react with amino acids to cause brown colored melanins.
So what the heck does all that mean in layman's terms?!? To put it simply, apples brown because they have enzymes in them that react to oxygen.
How To Stop Apple Slices From Turning Brown
To stop apple slices from turning brown, you need to either reduce their exposure to oxygen or slow down the enzymatic process with acids and antioxidants.
You can slice your apples underwater and keep them packed in water so the oxidation process never starts. You could also coat each slice in honey, caramel, or syrup to keep the apple from being exposed to oxygen.
That's not practical for me or most meal prep recipes, so I prefer to keep my apple slices from browning by using citric acid. You probably have several things in your pantry or fridge right not that contain citric acid and can get the job done.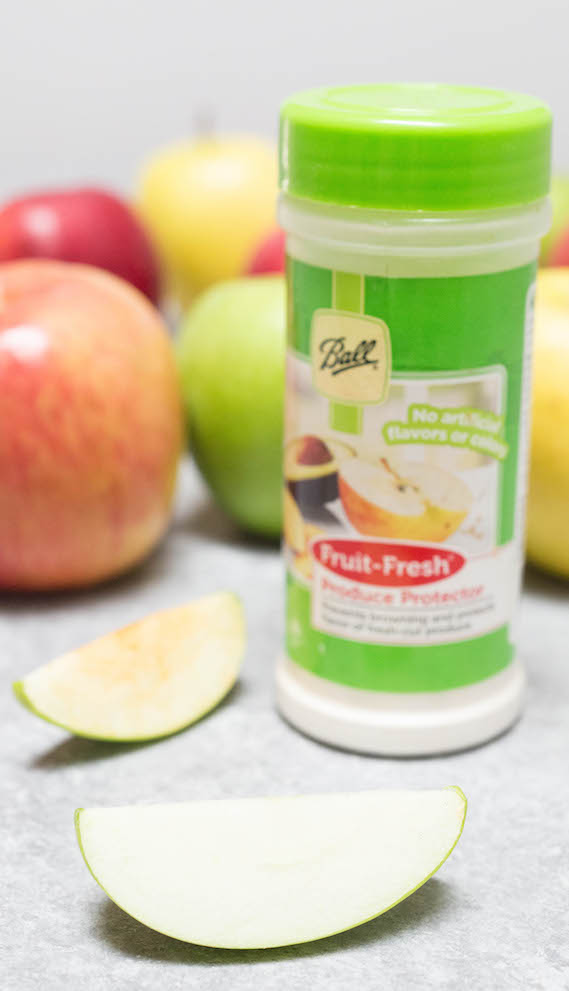 Ways to prevent apple slices from browning:
Coat each slice with an acidic fruit juice, like lemon or orange.
Soak each slice in a soda containing citric acid, like ginger ale
Sprinkle Fruit Fresh on each slice
Soak in salt water
This post contains affiliate links (when you buy we make a little $ at no cost to you). See our disclosure for more information.
Non-browning Apple Varieties
Some apple varieties will brown faster than others, due to having lower amounts of PPO in the plant tissue.
Scientists are also working on creating an apple that doesn't brown, by genetically produces less of the PPO enzyme. In the future, browning apples could be a problem of the past!
Meal Prep Recipes with Apples:
29